Updated 20-04
10 used machines. Aluminium processing. On sale.
Tenonneuse with milling cutter for Schuco. angle cleaner with milling cutter (Veka gamme softline). Center multifab 3000, 80 windows a day. 2 heads saw DS130 WEGOMA. Saw Fibralith. Glass table 2750 x 2400. Saw PERTICI. 2 heads welding machine  WEGOMA . Milling and duplicating machine. Drilling machine for water hole.
Following a company closing an aluminium processing company (Lyon South) sells 10 machines. All the machines are in working conditions.
Special selling price in case of purchase of all the 10 machines
| | | | | |
| --- | --- | --- | --- | --- |
| A173 | Tenonneuse with milling cutter Schuco | 500 Euros | 1997 | Rhône Alpes France |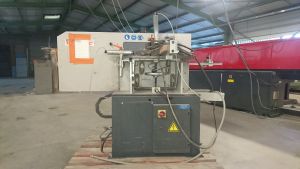 | | | | | |
| --- | --- | --- | --- | --- |
| A174 | Angle cleaner with milling cutter (Veka range softline) | 500 Euros | 1993 | Rhône Alpes France |
| | | | | |
| --- | --- | --- | --- | --- |
| A175 | Center multifab 3000, 80 windows a day | 25 000 Euros | 2006 | Rhône Alpes France |
| | | | | |
| --- | --- | --- | --- | --- |
| A176 | Saw 2 heads  DS130 WEGOMA. Electronic card to repair | 2000 Euros | 1981 | Rhône Alpes France |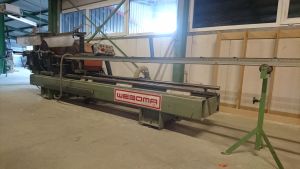 | | | | | |
| --- | --- | --- | --- | --- |
| A177 | Saw Fibralith | 600 Euros | 2005 | Rhône Alpes France |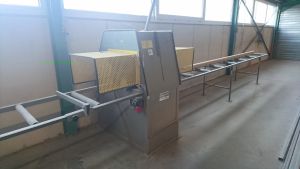 | | | | | |
| --- | --- | --- | --- | --- |
| A178 | Glass table 2750 x 2400 | Sold, sorry |   | Rhône Alpes France |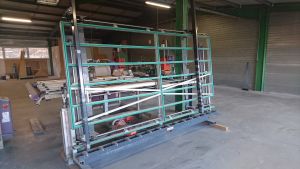 | | | | | |
| --- | --- | --- | --- | --- |
| A179 | Saw PERTICI | 2000 Euros | 1998 | Rhône Alpes France |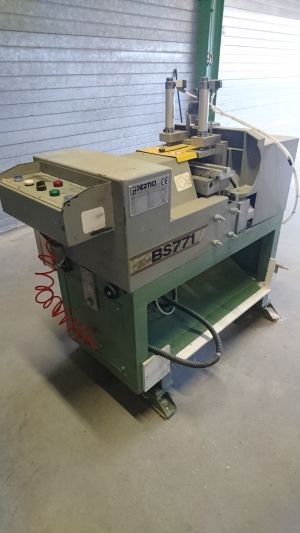 A180

2 heads welding machine WEGOMA

 

Sorry sold

1994

Rhône Alpes France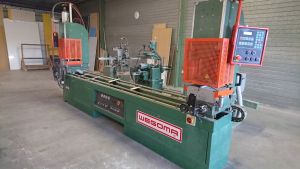 | | | | | |
| --- | --- | --- | --- | --- |
| A181 | Milling and duplicating | Sorry sold | 1997 | Rhône Alpes France |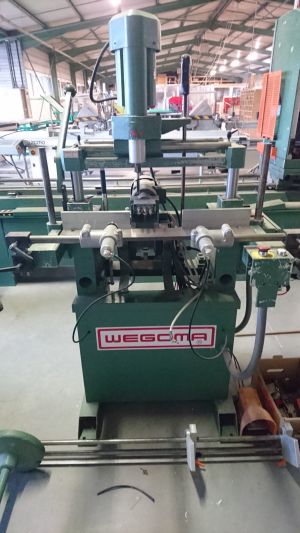 | | | | | |
| --- | --- | --- | --- | --- |
| A182 | Drilling machine for water holes | 500 Euros |   | Rhône Alpes France |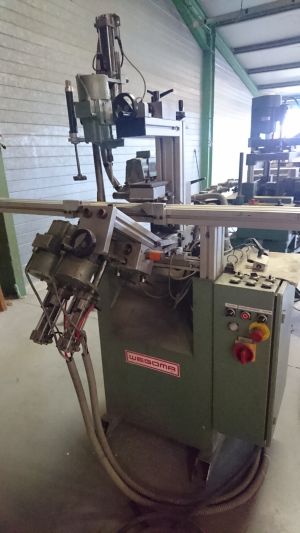 Special selling price in case of purchase of all the 10 machines
For more information, more photos and to see the machines working , please contact us on  This e-mail address is being protected from spambots. You need JavaScript enabled to view it or by direct phone (00 33 664 73 63 77). Merci.