Machines for flat glass and stone processing. New or used. Technology for flat glass, stone marble and granite processing.
Born in 2007, with a small team coming from flat glass and stone machines market, Comascotec is active on 2 close markets, flat glass and stone, marble and granite processing and transformation, machines and tools markets..
Comascotec is dedicated to the stone and flat glass processing companies but also to all the companies proposing machines, services, product and tools to the flat glass and stone markets.

To the flat glass or stone processing companies Comascotec proposes :
Secondhand machines lists, available or in demand, overhauled or not.
Technical advices and support to choose the right new machine in connection with your actual and future business.
classified advs specialized on these makets (job offers or inquiries, secondhand machines, inquiries or sales for glass or stone processing companies.....).
continuously news from the markets and 4 monthly newsletters
glass or stone processing companies directories
market suppliers directories
main international fairs lists for glass or stone, marble and granite ….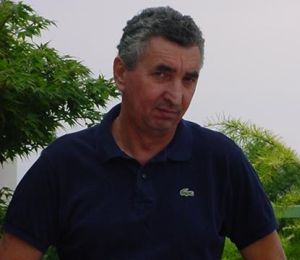 To the market suppliers Comascotec proposes :
innovative advertising tools using Internet, the powerful and low cost media.

advertising banners on high traffic pages or on pages dedicated to your own technology and products.
lists of inquiries for new machines we receive directly from our visitors, coming mainly from Europe and North Africa.

your company in our suppliers directory with your comprehensive products and services list.
mails campaign to our visitors to promote your products or novelties, your booth on a fair, your open days..
classified advs to these markets (job offers , secondhand machines....)

information about your company  freely on our daily news and on our 4 monthly newsletters.

your interactive booth on our innovative fairs on Internet (glass or stone) for machines, products and tools, Second-Fair.

Within 4 years Comascotec has reached the first position on Internet for French langage on flat glass and stone market for products, machines and tools and is in very good position on English language ( for exemple for "glass secondhand machines" we are in first position on Google among 22 millions pages!).