Used straigth line edging machines for flat glass processing

At the end of the list we will add very soon some advices to choose the right straight line edging machine depending the glass you usually process.
1-Used cup wheels straight line edging machines
We can supply also to you Italian wheels and core drills for
your machines. Selling prices, technical description and
photos available on Vedip.com.
Very good quality Italian wheels and very competitive
selling prices because we sell only on line with very low
administrative and commercial costs
| | | | | |
| --- | --- | --- | --- | --- |
| V2380 | Glass edger 8 wheels Bavelloni Gemy 6 | 2001 Good conditions | 12900 Euros | Poland |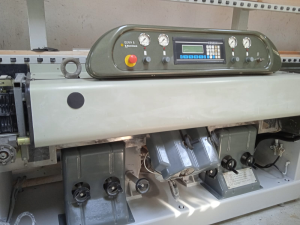 | | | | | |
| --- | --- | --- | --- | --- |
| V2121 | Glass edger 5 wheelss Battellino | 2013 | 13 900 Euros | France South -Ovest |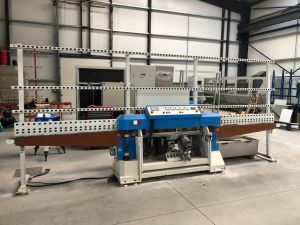 | | | | | |
| --- | --- | --- | --- | --- |
| V2119 | Edger Bavelloni PR88 8 wheels | 2003 | 10000 Euros | France South |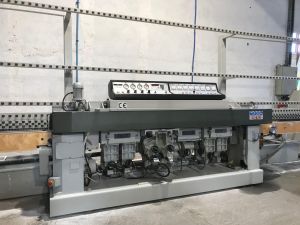 | | | | | |
| --- | --- | --- | --- | --- |
| V2120 | Edger Bavelloni 4 wheels |   | 3000 Euros | France South Ovest |
Without water pomp
| | | | | |
| --- | --- | --- | --- | --- |
| V2118 | Double glazing line2500x500 | Baretta 2010 | 28 000 Euros | France South |
| | | | | |
| --- | --- | --- | --- | --- |
| V2117 | Edger 6 wheels Baudin 681 | 1994 | 5000 Euros | France East |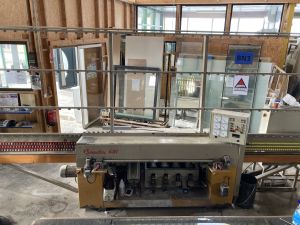 | | | | | |
| --- | --- | --- | --- | --- |
| V2116 | Edger 4 wheels Bavelloni | 2001 | 4000 Euros | North Alpes France |
| | | | | |
| --- | --- | --- | --- | --- |
| V2113 | Edger Bavelloni Gemy V14 | 2011 711 working hours | 13 000 Euros | Spain |
Possible delivery in Europ
Very good conditions (711 working hours)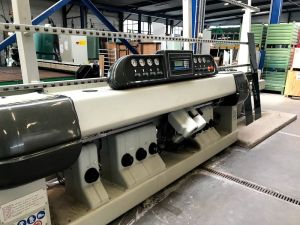 | | | | | |
| --- | --- | --- | --- | --- |
| V1889 | Zafferani 9 wheels 930C | 2019 | 33300E | Belgium south |
Machine like new
| | | | | |
| --- | --- | --- | --- | --- |
| V1888 | Glass edger 9 wheels Albert | 2005 | 5600 Euros | Alpes North France |
Machine available with a set of new wheels and some spares parts
| | | | | |
| --- | --- | --- | --- | --- |
| V1881 | 4 wheels edger Bavelloni MD4 | 1993 | 4000 euros | South Ovest France |
Machine non used for 2 years needing maintenance
| | | | |
| --- | --- | --- | --- |
| 5 wheels edger Battelino | 2019, machine de show room | 22 000 Euros with 1 year warranty | Italy |
Bright polish edges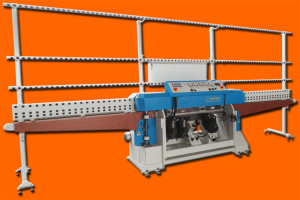 | | | | | |
| --- | --- | --- | --- | --- |
| V1878 | Rectiligne 4 meules Baudin 481 | 1988 | 3900 Euros | Région Paris |
| | | | | |
| --- | --- | --- | --- | --- |
| Va1867 | Glass Edger 4 wheels GLC | 1994 machine dismounted | 2000 Euros | Loire, France center |
| | | | | |
| --- | --- | --- | --- | --- |
| V1762 | Edger 9 wheels Albert 3F 110 | 2004 | 9000 Euros | France Est |
For more information, more photo or to see the machines, contact  This e-mail address is being protected from spambots. You need JavaScript enabled to view it ou or by phone 00 33 664 73 63 77. Merci